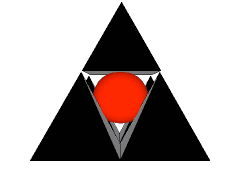 ---
Welcome to OAME. The Ontario Association for Mathematics Education is the professional organization for everyone interested in Mathematics Education in Ontario. Our mission is to promote excellence in mathematics education throughout the Province of Ontario. For more about OAME, check out our Vision for Learning Mathematics.
Registration for OAME 2015 opens in February
Registration will shut down on Monday morning, Jan 26th, so that the full conference timetable can be finalized. Full registration will be opened up on Feb 1st for the 2015 OAME conference,
Building Mathematical Mindsets
, will be held at Humber College North Campus on May 7 - 10, 2015. Keynote addresses will be given by Marian Small, Dan Meyer and Nora Newcombe. In addition, there will be 10 featured speaker sessions and three special focus threads. For more information, please visit
www.oame2015.ca
.
This will allow you to pay now and select the days you attend, the keynote speakers and, if desired, the thread you would like to participate in. You will then be able to register for all the other sessions when full registration opens in February.
Registration is available at
http://www.oame.on.ca/mcis/index.php
link ...
Just Released! Rekenrek App
Rekenrek by mathies
is a virtual learning tool which can be used to build a deeper understanding of number concepts and relationships. A powerful feature of this tool is the ability for students to explain their mathematical thinking using the annotation features. This is the first official "app" brought to you by OAME in partnership with the Ministry of Education and CODE. It is now available in the
App store
for iOS devices and the
Google Play store
for Android. A desktop version can be downloaded from
mathies.ca
link ...
New in Members Only !
Some exciting new additions in the Members Only section (twitter followers already have had these heads up!).
* The
December issues of the Gazette and Abacus
are now available online
* The
Keynotes
delivered by Sugatra Mitra and Mawi Asgedom are now available to stream live. If you were not able to make it to the OAME 2014 Annual Conference, you'll want to watch these - inspirational indeed! (and if you were there, you can re-live the experience - and why not share it again with a colleague who wasn't able to come?)
* The very
first Abacus every published
(in October 1973 when OAME was only a few months old) has now been found, and scanned into the Archives. In fact, the first fifteen issues (Volumes 1 to 4) are now available to download.
Missing out on these and other great gems? Login to Members Only. Not a member of OAME ?
Join today!