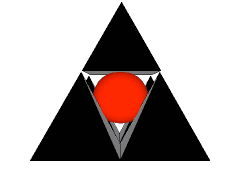 ---
Welcome to OAME. The Ontario Association for Mathematics Education is the professional organization for everyone interested in Mathematics Education in Ontario. Our mission is to promote excellence in mathematics education throughout the Province of Ontario. For more about OAME, check out our Vision for Learning Mathematics.
Session Proposals for OAME 2015 now closed
The organizing committee for next year's Annual Conference would like to thank all those who submitted proposals for the upcoming event. They now have the thankless job of sifting through all the prospective workshops and choosing those that will be scheduled over the three days.
Please send any
questions
to inquiries@oame2015.ca.
Visit the
OAME2015 website
for more info. Get into the Mindset now!
link ...
New in Members Only !
Some exciting new additions in the Members Only section (twitter followers already have had these heads up!).
* The
Keynotes
delivered by Sugatra Mitra and Mawi Asgedom are now available to stream live. If you were not able to make it to the OAME 2014 Annual Conference, you'll want to watch these - inspirational indeed! (and if you were there, you can re-live the experience - and why not share it again with a colleague who wasn't able to come?)
* The very
first Abacus every published
(in October 1973 when OAME was only a few months old) has now been found, and scanned into the Archives. In fact, the first fifteen issues (Volumes 1 to 4) are now available to download.
Missing out on these and other great gems? Login to Members Only. Not a member of OAME ?
Join today!
Mini-Conference Season almost over