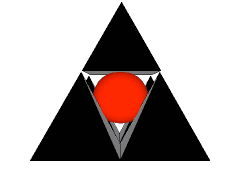 ---
Welcome to OAME. The Ontario Association for Mathematics Education is the professional organization for everyone interested in Mathematics Education in Ontario. Our mission is to promote excellence in mathematics education throughout the Province of Ontario. For more about OAME, check out our Vision for Learning Mathematics.
Mathies.ca is now live !
A new website has been unveiled, created by the Ontario Ministry of Education, for Students, their Parents and Guardians.
Mathies.ca
provides easy access to a variety of Ministry approved resources including CLIPS. The site is divided into the following main sections: Games, Learning Tools, Activities, Additional Supports, and Parents. Check it out!
link ...
OAME 2013 Leadership Conference
The OAME 2013 Leadership Conference is now over, but it was a great experience for all involved. Check out the tweets for snapshots and quotes from the event. The theme "Leading and Learning in the 21st Century: Engaging the 21st Century Learner" was explored by keynote speaker Karen Hume, author of Tuned Out: Engaging the 21st Century Learner