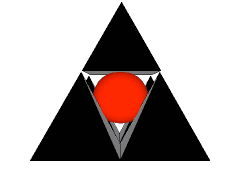 ---
Tweets by @OAMEcounts
---
---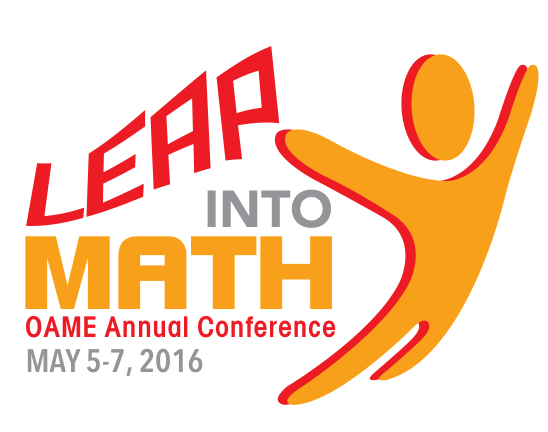 ---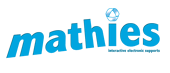 ---
Quick Links
---
Math Organizations
Welcome to OAME. The Ontario Association for Mathematics Education is the professional organization for everyone interested in Mathematics Education in Ontario. Our mission is to promote excellence in mathematics education throughout the Province of Ontario. For more about OAME, check out our Vision for Learning Mathematics.
Summer Institute Opportunity - Gr 9 Applied Math
The registration deadline for the OAME/OMCA Grade 9 Applied Mathematics Summer Learning Institute has passed and registration is now closed.
For the past two years, the OAME and OMCA have collaborated on a research project with the University of Ottawa to pilot and document the implementation of Grade 9 Applied Mathematics through school teams in nine different school boards.
School teams of four (administrator, department head or board math lead and 2 teachers) are invited to join the teachers and researchers involved in this Research Project as they share their learning from the past two years. The institute will include strategy workshops, research findings, implementation models, and team planning time. The registration fee is $200 per team which includes travel and accommodation costs. This Learning Institute will be of value to all secondary schools that are working towards supporting student achievement in Grade 9 Applied Mathematics. Schools identified as "few" schools in the Renewed Math Strategy may complete the appropriate expenditure form to have the $200 registration fee reimbursed.
Click the link below for more information -> link ...
OAME Elections results
The elections for the OAME Board of Directors have concluded, and we are pleased to congratulate the following winners, and thank all who ran for these positions.
President-Elect : Jill Lazarus
Director, JK - 6 : Bart Van Slack
Director, 7 - 12 : Liisa Suurtamm
We successfully Leapt Into Math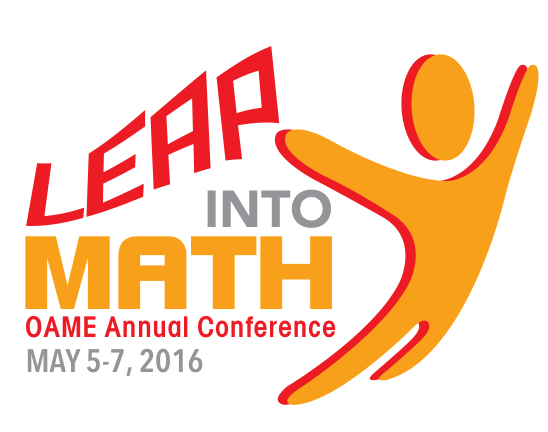 The OAME 2016 Leap Into Math conference was a huge success. Thanks to all who organized this huge event, the many volunteers, and the fantastic lineup of speakers.
link ...
OAME 2015 Ignite Videos
Please check out the latest OAME 2015 Ignite video posts on YouTube. Who will you see?
Amy Lin, Alex Overwijk, Matthew Oldridge, Kyle Pearce, Ron Lancaster, Marian Small, Dan Meyer, Jonathan So, Mary Bourassa, Nora Newcombe, David Petro, George Hart, Don Fraser, and Sunil Singh
link ...
Thank you to all our volunteers!
OAME, a registered charitable organization, is so fortunate to have such a dedicated and talented cadre of volunteers. We want to thank all those who serve on the OAME Board and/or on the Chapters' Executive Committees. We know you are busy professionals and appreciate your dedication to promoting excellence in mathematics education. We'd also like to express our appreciation for the volunteer organizers and the amazing job they did for the OAME2015 conference and the OMO competition. Thank you all for your valuable time and contributions to OAME.
cheap nike roshe http://www.globewomen.org/cianav/ http://www.aviaromande.ch/old/img/ nike roshe run femme pas cher http://www.psmhire.co.uk/assets/domac/