Our publication, called 'The Gazette'
... is indexed in the Canadian Education Index and is published four times per year. It is the major periodical for mathematics education in Ontario. Interesting, relevant articles are written by some of the most outstanding mathematicians and educators in Ontario and North America. You can view samples of articles from previous issues by clicking here ...
Two special editions of the Gazette have been published, and are both available to the public. In spring 1991, the Centennial Edition of the Gazette was published (special editor Jack LeSage, co-edited with Bob Smith and Eric Wood), celebrating 100 years of Ontario Mathematics associations. More recently, in spring 2012, a special edition of the Gazette marking the 40th Anniversary of OAME was published (special editor Jack LeSage assisted by a committee of Past Presidents), and was made available in print to all OAME members, as well as to all attendees of the OAME 2012 Annual Conference held in Kingston, May 2012.
Current Issue: Volume 57 # 2 - December 2018
Gazette Table of Contents


Up Front

Editor's Message / Timothy Sibbald
President's Message / David Petro
Executive Directors' Reflections on Practice / Lynda and Fred Ferneyhough

Regular Features

Linking Literacy and Math: Using Writing Strategies to Support Learning / David Costello
Mathematical Snapshots: A Visit to the Blue Mountains / Ron Lancaster
Technology Corner: DeltaMath.com / Mary Bourassa
OAME/ NCTM Report: Around the Province... in NCTM Style / Jacqueline Hill
Fields Institute MathEd Forum Report / Angelica Mendaglio
Provincial Digital Learning Resources - What's New? Number Chart - Focus on Number Sense Fundamentals / Agnes Grafton /Ross Isenegger /Markus Wolski
In the Middle: Speed Climbing and Thinking Routines / Carly Ziniuk
What's the Problem? Spiral Sums / Shawn Godin
Mb4T (Mathematics by and for Teachers): Supporting Understanding of Fraction Operations / Jennifer Holm

Articles

The Art of Math / Laura Briscoe / Jeni Van Kesteren
A Graph Tells a Story / Jeff Irvine

Special Features

Ad Hoc Committee Report: Hosting the OAME Annual Conference /Paul Alves /Jill Lazarus /Dwight Stead
BOOK REVIEW: Creating Dynamic Learning Experiences /Judi Agar
Thanks to OATM /Tom Griffiths
Interview with Marian Small /Ann Arden
Crossing the Divide: Critical Transitions in Student Mathematics Development (Grade 8 to 9) /Daniel Jarvis
Also included in every Gazette is an issue of the OAME/AOEM

The Abacus is a publication that focuses on the needs of the elementary mathematics teacher.
Abacus Table of Contents


Abacus Activities

Abacus Editor Greetings / Mary Lou Kestell / Kathy Kubota-Zarivnij
RESEARCH SUMMARY - Comparisons in Number Sense and Numeration
LINKS TO MANIPULATIVES - Number Line Balance Scale
LET'S DO MATH - Comparing Whole and Decimal (Bansho Plan)
LINKS TO LITERATURE - Just a Little Bit by Ann Tompern
LET'S DO MATH - Comparing Game Points Problems
NEXT STSEPS FOR YOUR PROFESSIONAL LEARNING
Gazette and Abacus Staff
Submission of Articles
The
Ontario Mathematics Gazette
(OMG) is looking for news items, articles, and good ideas that are useful to mathematics teachers and mathematics teacher education. We are seeking submissions, preferably from mathematics teachers K–12 and other mathematics education professionals, that describe innovative and creative approaches to mathematics teaching.
Please keep in mind the following criteria when making submissions to the Gazette:
The ideas/activities must be of interest to the readership.
The ideas/activities must be fresh and innovative.
The mathematics content must be appropriate for the readership.
The mathematics content must be accurate.
The article must be well written and easily understood.
The article and its ideas must be free of sexual, ethnic, racial, or other bias.
The article must not have been previously published, nor should it be out for review by other publications.
The article must be original.
Articles are to be word–processed, MS Word is preferred, and prepared according to the Publication Manual of the American Psychological Association, Sixth Edition. However, please use single-line spacing (not double) and only one space after each period. Articles should not exceed five numbered pages of text, and figures, images, and photographs should be placed in the text close to where they belong, with captions. The photographer's permission is required, and for photos of students under the age of 18, the written permission of a parent or guardian is required.
Please submit your article in one blind file (i.e., identity of author is not evident), and include author names, contact information including email and mailing addresses, photos, biographies, and all content removed for blinding in a second file. Please email these two files to Tim Sibbald at gazette@oame.on.ca.
Upon review, you will be notified whether your article has been accepted for publication (as is, or pending minor or major revisions) or rejected. The Editor reserves the right to edit manuscripts prior to publication. Once an article is published, it becomes the property of OAME.
Search for Articles or Back Issues
Tweets by @OAMEcounts
---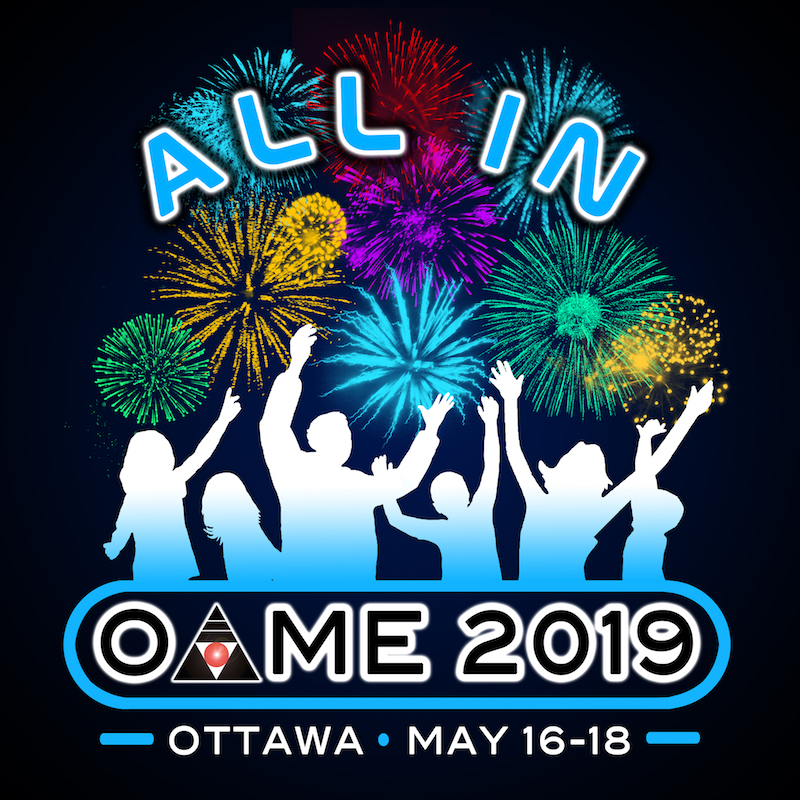 ---
Tweets by @OAMEcounts
---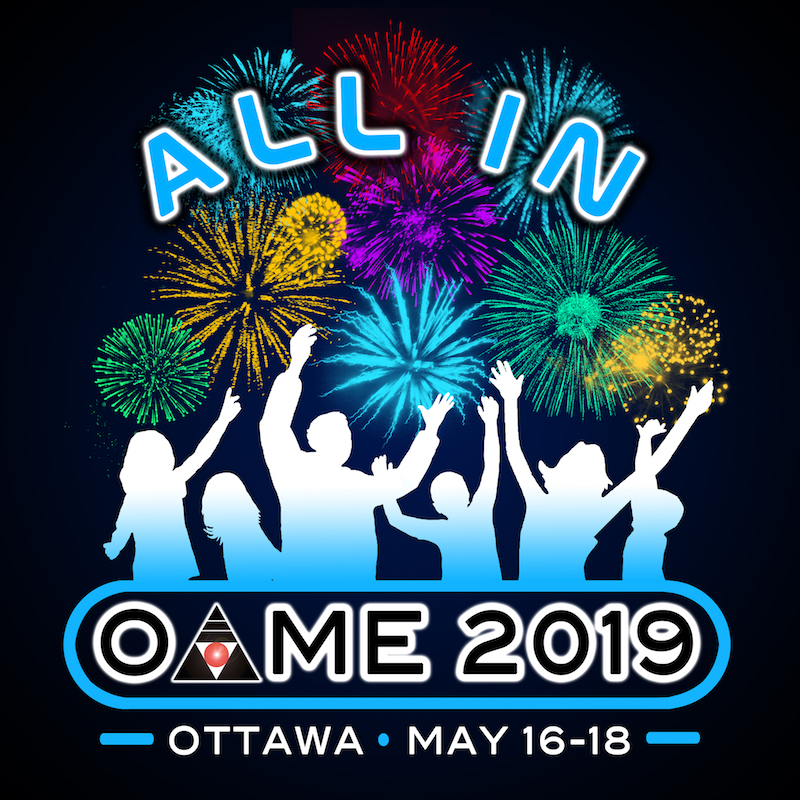 ---