Chapter Locator - GOLDEN
Golden Section Math Association
If you live or work in a section coloured in green on the mapbelow, then this is the local chapter of the OAME in your area. See the tablebelow the map for more details about this chapter. Click on the white portionsof the map to visit neighbouring chapters.
NOTE: You are welcome to join any chapter ofthe OAME. The chapter identifiedhere is simply the one geographically closest to where you "clicked" on the map. Regardless of the chapter to which you belong, you may take part in ANY chapter's eventat the reduced rate for OAME members.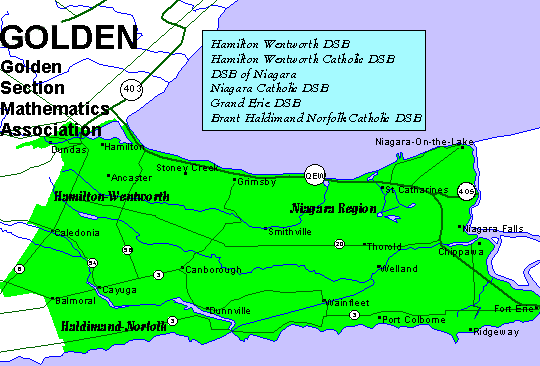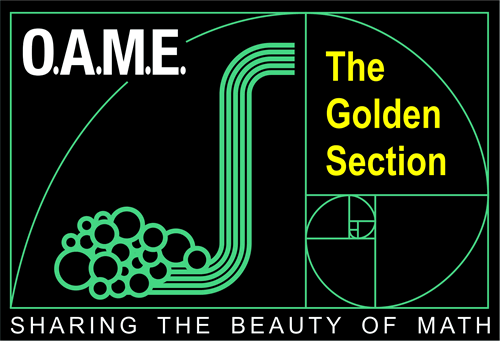 President

ELIZABETH PATTISON
Elizabeth.Pattison@dsbn.org
905 945 5416

Meetings

Thursday October 22, 4:00 p.m.; Fort Erie Room at the Education Centre in St. Catharines
Coming Events!
Stay tuned...
Past Events
OAME Annual Conference 2010: On The Brink
May 13, 2010 (12:00 am) to May 15, 2010 (12:00 am)
hosted by GOLDEN, to be held at Brock University, Niagara region (
More details...
)
OAME Golden Executive Meeting
Oct 22, 2015 (4:00 pm to 5:00 pm)
Fort Erie Room of the Education Centre in St. Catharines
OMO Playdowns at Club Roma
Apr 21, 2016 (8:30 am to 3:00 pm)
TBA
Golden Mini-Conference
Apr 28, 2016 (3:45 pm to 8:00 pm)
TBA
Find Chapter | Map of All OAME Chapters | Toronto Area Chapters Map
Tweets by @OAMEcounts
---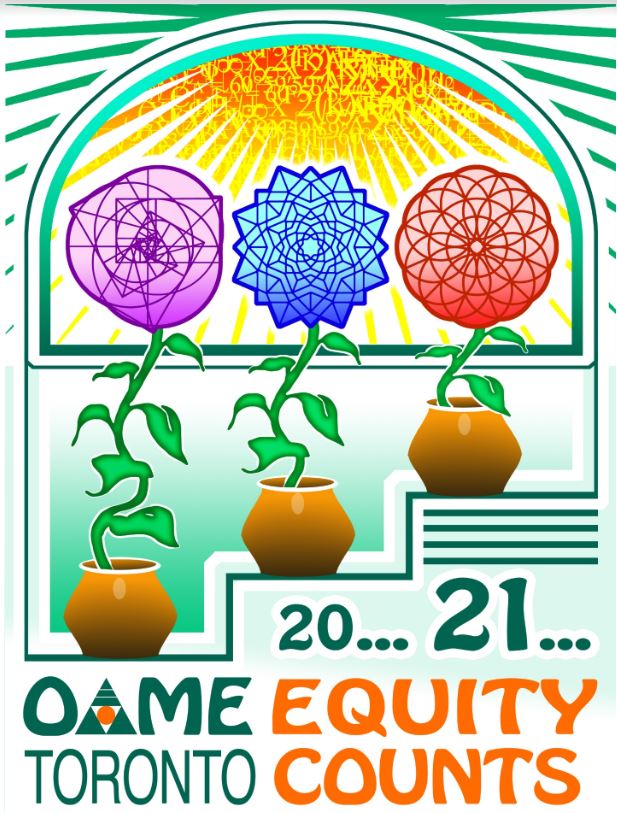 ---

---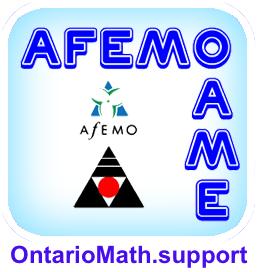 ---
Tweets by @OAMEcounts
---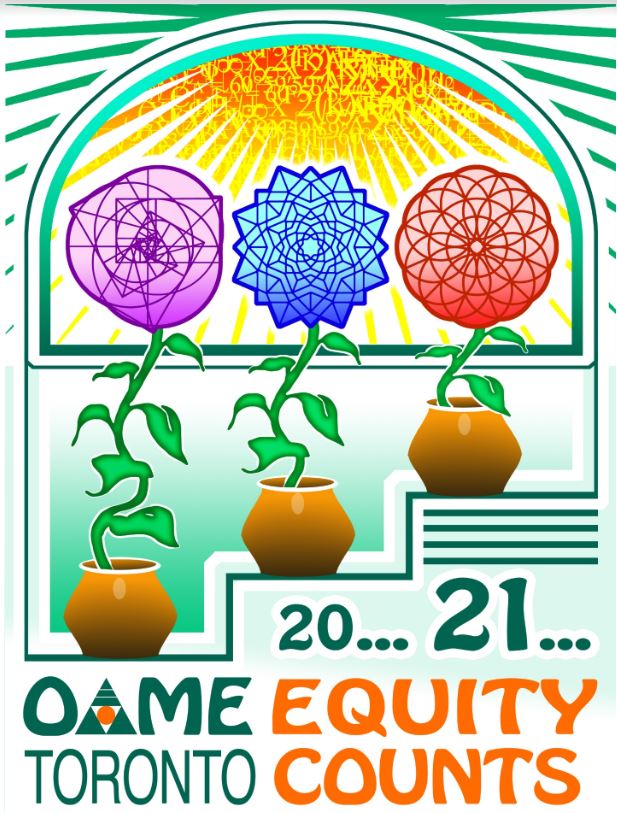 ---

---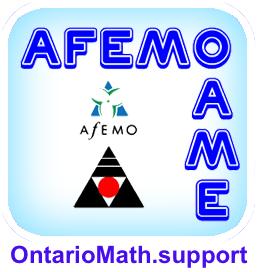 ---