Welcome to OAME. The Ontario Association for Mathematics Education is the professional organization for everyone interested in Mathematics Education in Ontario. Our mission is to promote, support, and advocate for excellence in mathematics education throughout the Province of Ontario. For more about OAME, check out our Vision for Learning Mathematics.
OAME/AOEM and all of their professional learning opportunities, including the OAME/AOEM Annual Conference, are not funded in any way by the Ministry of Education or any Boards of Education. If further clarification is required, please contact your local federation office.

OAMEtalks podcast
Check out the season premiere episode for season 6 of
OAMEtalks
as well as the Coding in the Classroom - September 2023 Gazette companion episode with Jeff Irvine.

September Gazette - now available
OAME members can now login to the
Members Only
area and read their digital copy of the September 2023 Gazette and the Abacus.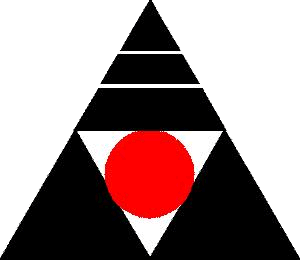 @OAMEcounts
Check out our Twitter account, @OAMEcounts - and tag us in your tweets!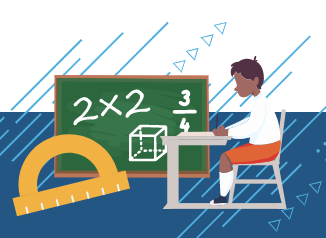 OntarioMath.support - Lessons and Webinars available
As of May 2021, all of the grade 1 to 8 lessons and assessment plans have been posted to
OntarioMath.support
. As well, all of the Subject based webinars are also available for viewing on demand.

Special Anniversary March Gazette
This special Gazette is now available for viewing or download to all! This issue celebrates the 50th anniversary of the OAME/AOEM, 60th anniversary of the Gazette and the 50th anniversary of the Abacus.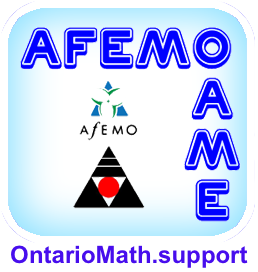 Grade 9 Course Plans
Now Available - three
course plans
for the new Grade 9 MTH1W course for your viewing pleasure! These demonstrate three different ways of approaching the grade 9 math course.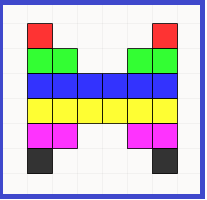 mathies.ca HTML5 apps
Check out the
Colour Tiles
,
Money
, and
Fraction Strips
apps from mathies.ca, now available in HTML 5, which will work in all browsers on all devices.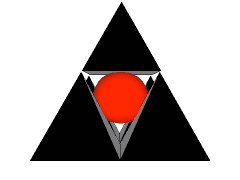 OAME/AOEM position paper on STEM
Check out the position paper on
STEM
released in June 2020.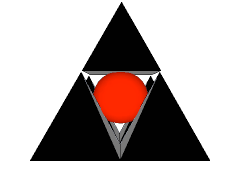 Position Paper on Critical Thinking
Check out the position paper on
Critical Thinking
released in December 2020.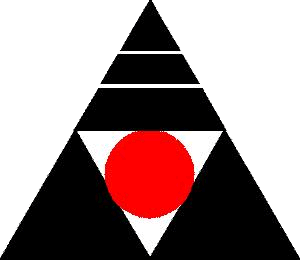 OAME/AOEM Position Paper on Access, Equity, and Inclusion
Check out the OAME/AOEM Position Statement on
Access, Equity, and Inclusion
, now published on the OAME website.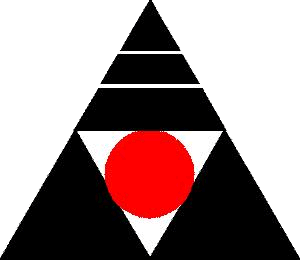 Are you an OAME Member?
If you're an OAME member, there are
benefits
including access to the
Members Only Area
, which includes publications, resources, and useful links.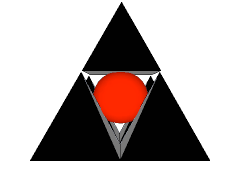 History of OAME
Check out
Ye Olde OAME Archives
, and for a special treat - check out the
Timeline of OAME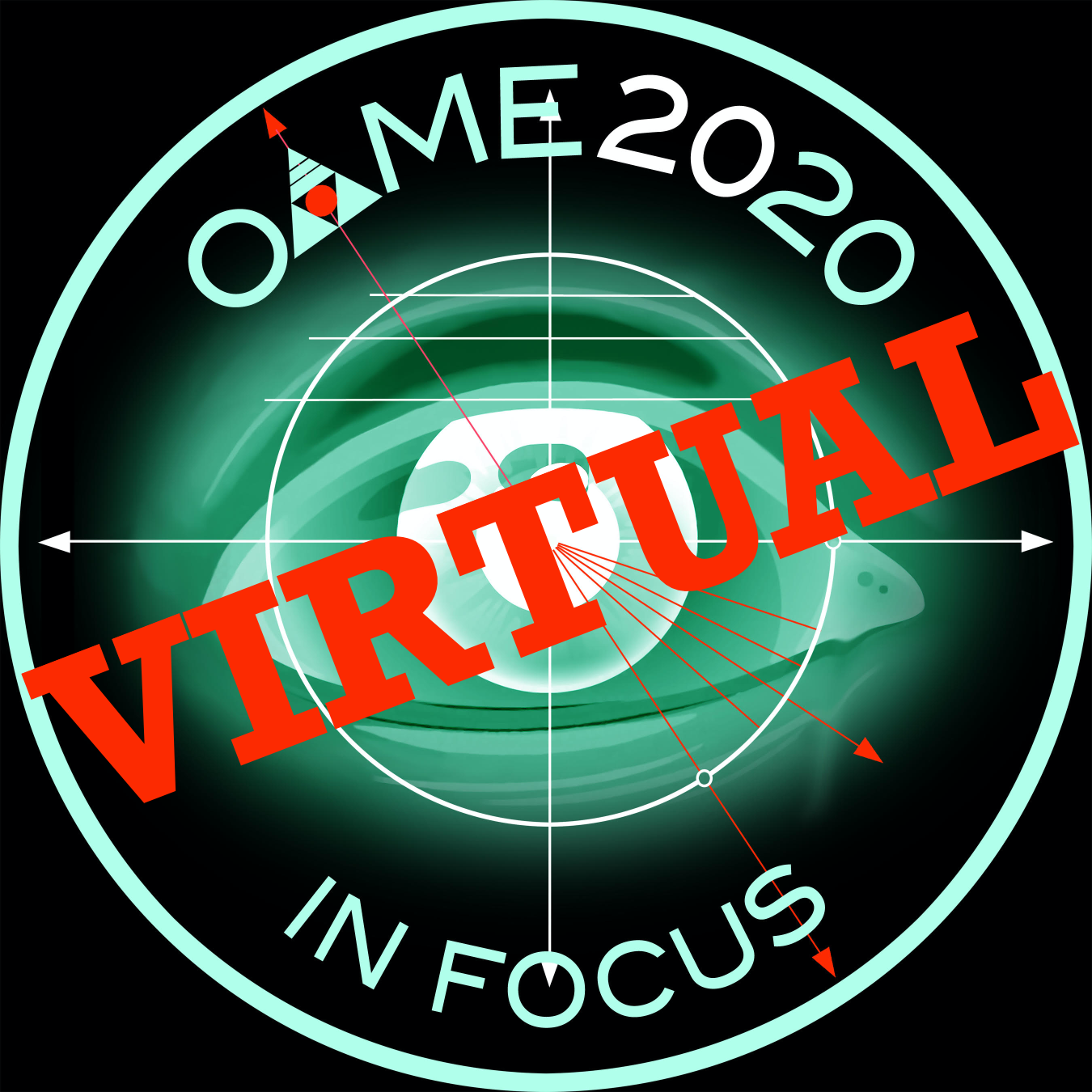 Webinars available in Members Only
Login to the OAME Members Only are to view 50+ webinars from the recent conferences and events.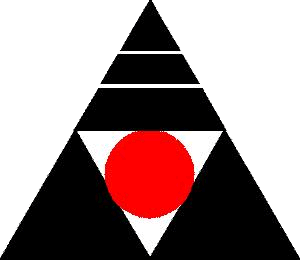 Featured OAME Chapter: GVMA
OAME is made up of chapters from around the province of Ontario. The current featured chapter is GVMA .
Do you know who GVMA is?
(If not - stay tuned for the next scrolling news item ...)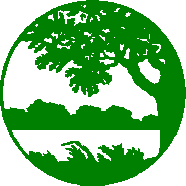 OAME Chapter: GVMA
GVMA , the Grand Valley Mathematics Association,
serves Ontario teachers of mathematics from Grand Valley catchment area, including Kitchener-Waterloo, Guelph and surrounding areas, also Bruce, Grey, Huron, Perth, Oxford, Brant, Haldimand-Norfolk.
The current Chair of GVMA is CARL DAVEY.

Chapter Rep for GVMA
The current Chapter Rep for GVMA
who sits on the OAME board of directors is
GLEN MCMILLAN.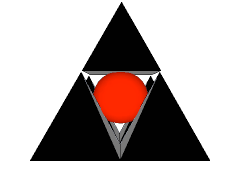 Say hi to the Webmaster!
If you're still reading this scrolling news, send a message to web@oame.on.ca to let the OAME Webmaster know it works!
OAMEtalks - Season 6 Premiere
Listen to the Season 6 premiere podcast of OAMEtalks as David Petro kicks off the season and talks about empowering you and your students' learning with Math Podcasts.
JUST RELEASED: The Coding in the Classroom podcast to accompany the September 2023 Gazette column with guest Jeff Irvine!
link ...
Welcome to new OAME Board of Directors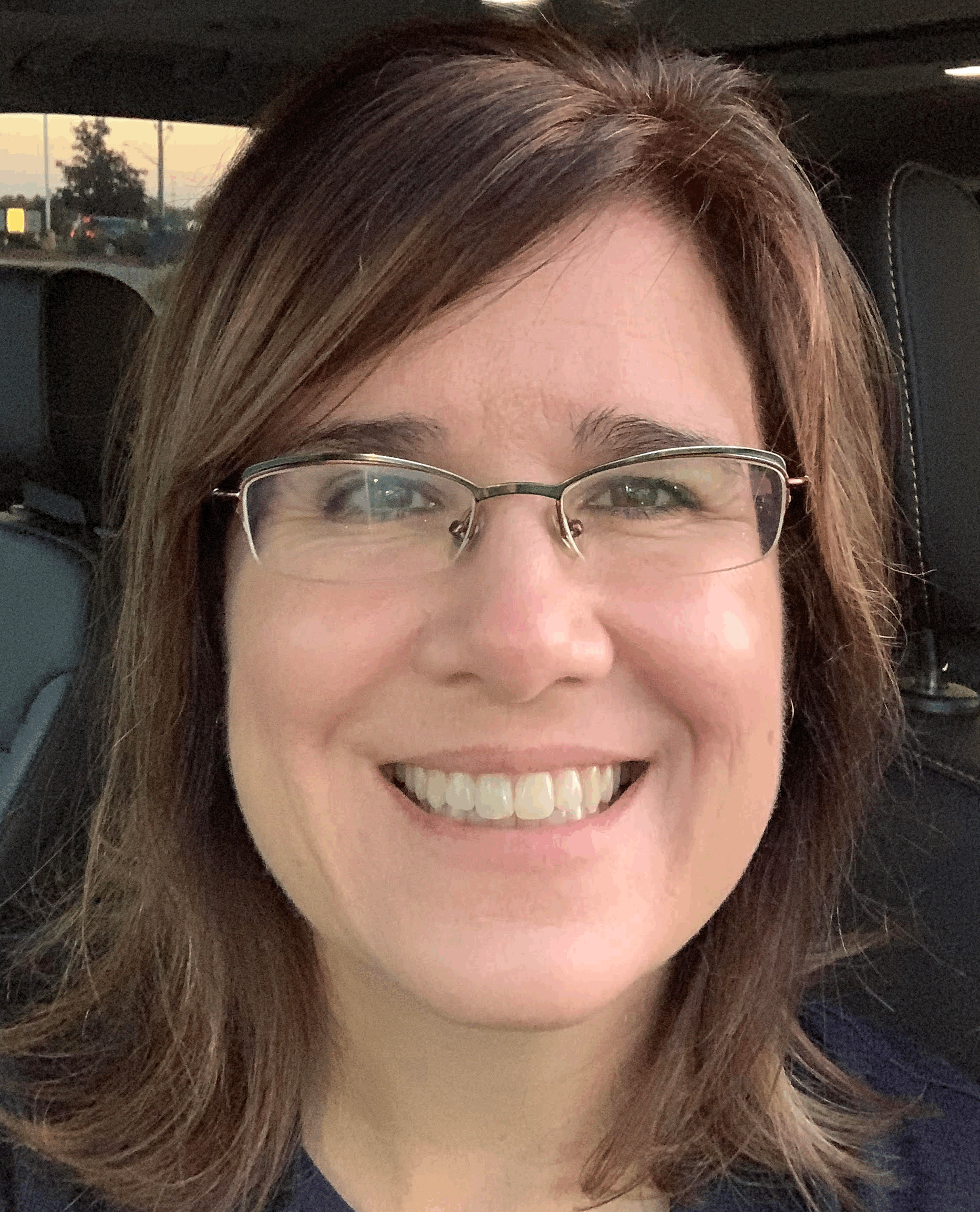 September means a new school year, and a new OAME year. Welcome back to the OAME President, Sandra Jean Price, for 2022-2024, now in the second year of her two-year presidential term!
New to the OAME Board of Directors this year are Gerry Lewis (Director, JK-6), and Michael Frankfort (Director, 7-12).
Also joining the board are new Chapter Representatives: Giovanni Bruccoleri from CHAMP, Stephanie Bishop from O34ME, Vineeta Krishnan from SAME, and Sean Cousins from WOMA.
Moving to new positions are Kit Luce who is President-Elect for this school year, and Paul Alves is now the new Emeritus member on the Executive.
Farewell to Judy Mendaglio, finishing her term as Past-President, and after leading us through the pandemic years as the first two-year OAME president.
Also leaving is long time OAME board member Bill Otto, who has been the longest serving board member in recent history (possibly ever?). He has been a chapter rep, a director, and most recently, Emeritus member of the Executive.
Leaving the board, after shorter stints, but still important contributions, are Sam Garrison, Jimmy Pai, Kristin Methot, Franca Genno and Christopher Stewart - thank you to all of you for all your work on the board, and all the best in the future.

Back to School Supports for Teachers
OAME/AOEM continues to strive to support Ontario's mathematics teachers. Here are some of the supports that you may want to visit to help you as you plan the coming scholastic year:
We hope you are able to make excellent use of these free resources!
link ...
Tweets by @OAMEcounts
---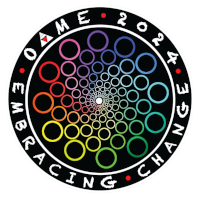 ---

---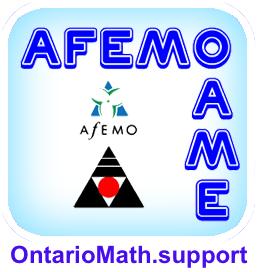 ---
Tweets by @OAMEcounts
---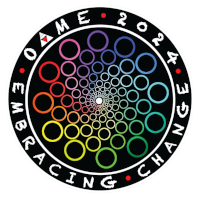 ---

---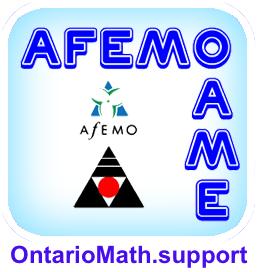 ---